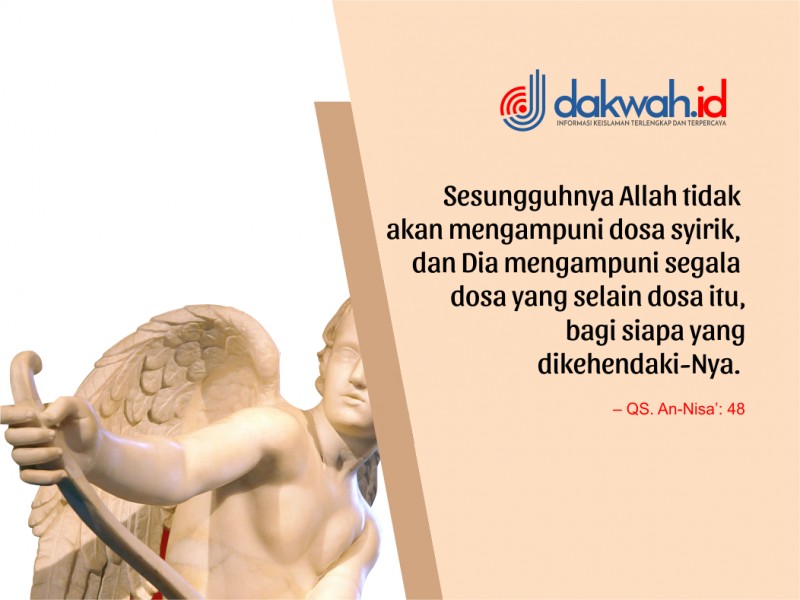 Apa iya ada tradisi syirik pada Valentine Day? Ya, ada, banyak. Tradisi-tradisi ini sangat akrab dengan masyarakat muslim, namun jarang ada yang perhatian bahwa ternyata itu adalah tradisi syirik.
Tradisi syirik pada Valentine day yang pertama ada pada ucapan "Be my Valentine" atau "Will you be my valentine?" dua kalimat itu adalah kalimat syirik yang biasa diucapkan oleh seorang remaja laki-laki kepada 'kekasih haram'nya saat momen perayaan Valentine Day.
Apa pasal? Jika dirunut historisnya, ternyata kata Valentine itu berasal dari Bahasa latin yang berarti "Yang Maha Perkasa, Yang Maha Kuat dan Yang Maha Kuasa". Oleh bangsa romawi, istilah itu biasa diucapkan oleh rakyat kepada Nimrod dan Lupercus, Tuhan yang dipuja oleh bangsa Romawi. (Kenneth Schweiger, Should Biblical Christians Observe It?)
Baca juga: Valentine Day Adalah Produk Budaya Bangsa Penyembah Dewa
Jadi, jika anda mengatakan 'Will you be my valentine?' atau 'Maukah kamu menjadi valentineku?' kepada 'kekasih haram' anda, itu sama artinya memintanya untuk menjadi Tuhan yang maha perkasa!
Dengan demikian, mengucapkan kalimat semacam 'Will you be my valentine?', 'Selamat hari Valentine', atau semisalnya baik secara langsung atau melalui kartu Valentine Day itu sama saja mengucapkan kalimat-kalimat syirik. Haram hukumnya.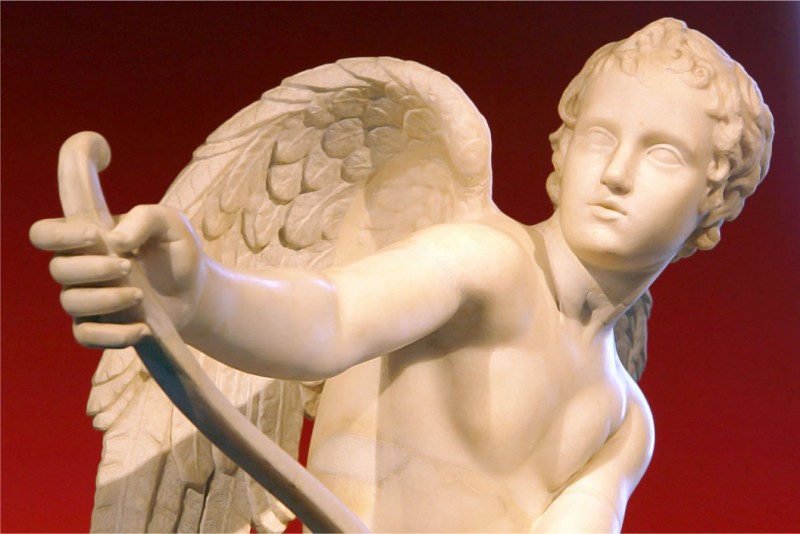 Tradisi syirik pada Valentine day yang kedua ada pada simbol yang biasa digunakan sebagai asesoris perayaan Valentine's Day, yaitu Cupid.
Cupid adalah sosok bayi bersayap yang diyakini sebagai putra Nimrod sang Dewa Matahari, Tuhan bangsa Romawi. Cupid dalam bahasa Inggris berarti 'The Desire' yang berarti hasrat, nafsu, atau syahwat. Cupid yang biasa juga disebut dengan Eros dikenal sebagai Tuhan Cinta. Dalam beberapa gambar, Cupid diilustrasikan membawa panah kecil di tangannya.
Apapun keyakinan tentang Cupid di atas, sudah jelas-jelas menggambarkan bahwa Cupid adalah tradisi kesyirikan yang 'haram' untuk diyakini dan diidolakan oleh masyarakat muslim. Sebab, Umat Islam hanya meyakini Allah 'Azza wa Jalla saja sebagai Ilah yang haq untuk disembah dan diibadahi.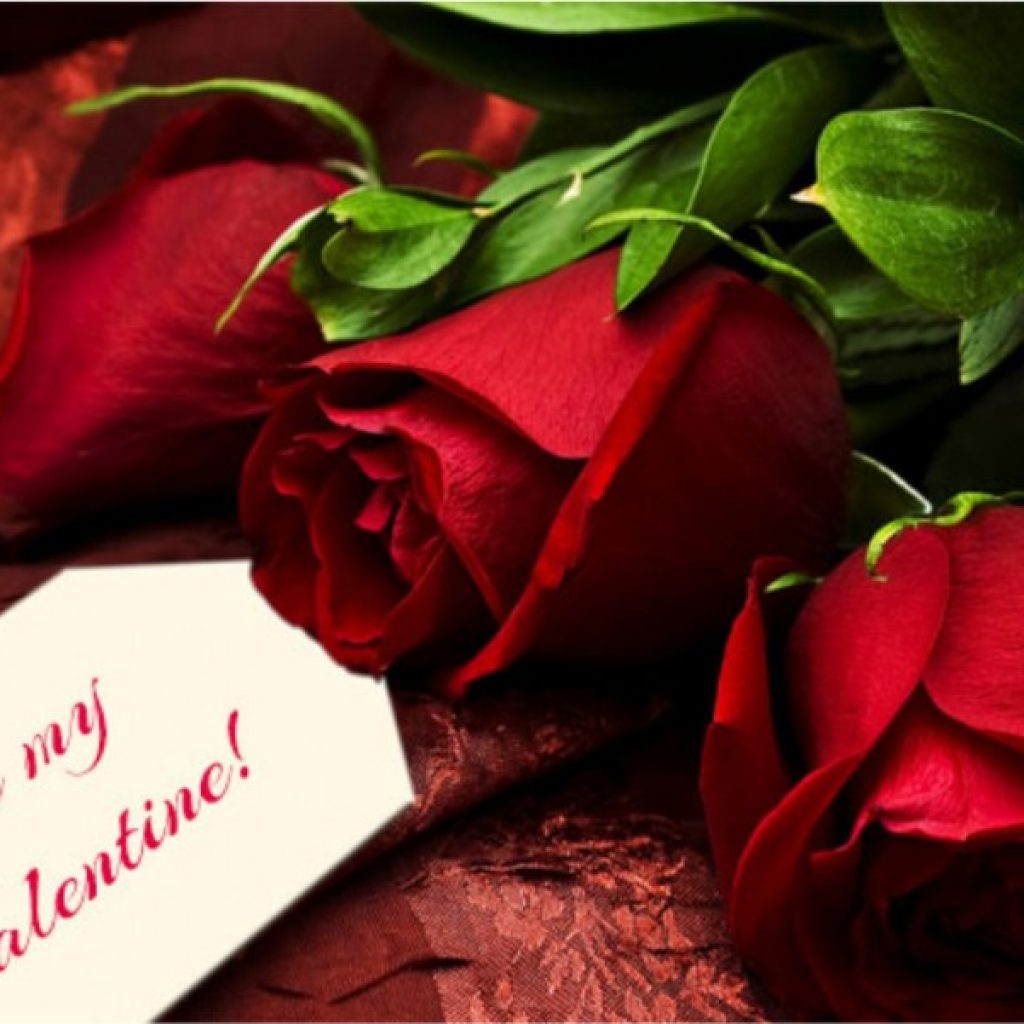 Tradisi syirik pada Valentine day yang ketiga adalah Mawar merah. Dalam mitologi keyakinan bangsa Romawi, mawar merah adalah bunga yang menjadi ciri khas Dewi Venus, sosok dewi yang diyakini sebagai dewi cinta oleh bangsa Romawi. Budaya memberikan mawar merah kepada pasangan kekasih yang berkembang di masyarakat saat ini diduga kuat bersumber dari cerita Romawi ini, bukan dari Islam. (www.stvalentinesday.org)
Baca juga: Trend Mengikuti Tradisi non-Muslim: Pintu Kehancuran Generasi Islam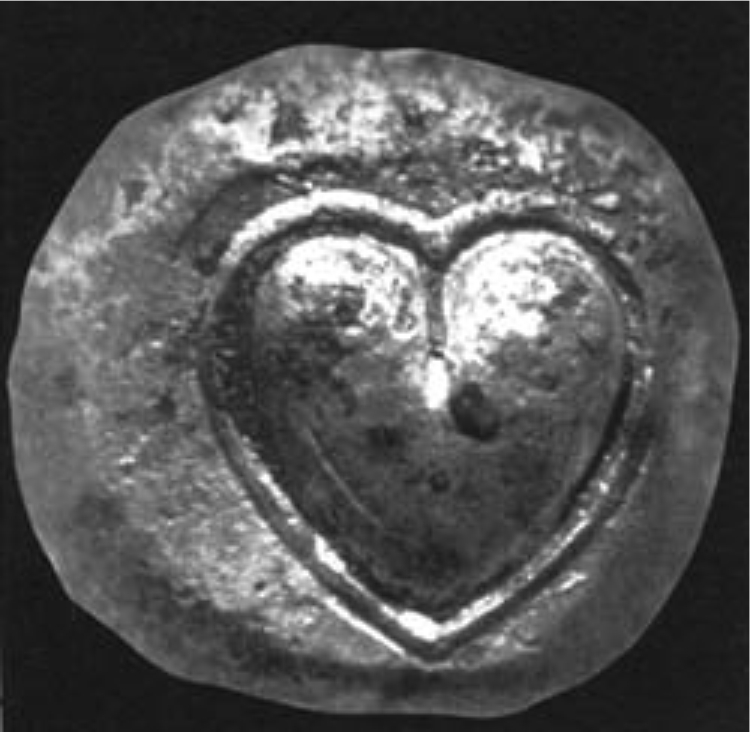 Tradisi syirik pada Valentine day yang keempat adalah Simbol hati atau Heart Shape.
Simbol hati atau heart shape adalah sebuah ideograph yang populer digunakan sebagai Simbol emosional cinta dan kasih sayang. Beberapa sumber sejarah menyebutkan bahwa bentuk simbol hati berasal dari pengabadian benih tanaman Silphium yang berkhasiat sebagai obat kontrasepsi alami. (www.slate.com) Ada pula yang menyebutkan tradisi hati menggambarkan bagian tertentu dari organ tubuh perempuan. (id.wikipedia.org)
Simbol hati atau Heart Shape dipromosikan secara luas oleh pemujaan Sacred Heart sejak abad pertengahan. Simbol ini juga ditetapkan sebagai standar permainan kartu meja (kartu remi) yang banyak digunakan setelah zaman Renaissance. (erabaru.net) Saat ini, simbol hati banyak dijumpai dalam berbagai bentuk asesoris mulai dari bantal, gelas, gantungan kunci, boneka, dan sebagainya.
Nah, karena valentine's Day sangat erat hubungannya dengan romantisme dan cinta, simbol hati atau Heart Shape selalu digunakan dalam perayaan acara 'haram' tersebut.
Seluruh tradisi-tradisi di atas adalah bentuk tradisi syirik yang seharusnya dijauhi oleh setiap muslim. Mempraktekkan dan memviralkan tradisi syirik adalah perbuatan terlarang dalam Islam. Sebab, syirik adalah kezaliman terbesar yang tak terampuni kecuali dengan taubat yang sungguh-sungguh.
Baca juga: Pembaruan Ajaran Agama di Era jahiliyah
Allah 'Azza wa Jalla berfirman,
إِنَّ الشِّرْكَ لَظُلْمٌ عَظِيمٌ
"Sesungguhnya mempersekutukan (Allah) adalah benar-benar kezaliman yang besar." (QS. Luqman: 13)
Dalam ayat lain, Allah 'Azza wa Jalla berfirman,
إِنَّ اللَّهَ لَا يَغْفِرُ أَنْ يُشْرَكَ بِهِ وَيَغْفِرُ مَا دُونَ ذَٰلِكَ لِمَنْ يَشَاءُ ۚ وَمَنْ يُشْرِكْ بِاللَّهِ فَقَدِ افْتَرَىٰ إِثْمًا عَظِيمًا
"Sesungguhnya Allah tidak akan mengampuni dosa syirik, dan Dia mengampuni segala dosa yang selain dari (syirik) itu, bagi siapa yang dikehendaki-Nya. Barangsiapa yang mempersekutukan Allah, maka sungguh ia telah berbuat dosa yang besar." (QS. An-Nisa: 48) Wallahu a'lam [M. Shodiq/dakwah.id]